Welcome to Gili Air, the best Gili Island for families and kids. Our island offers a safe and welcoming environment, perfect for children of all ages.
Nestled in the Indonesian archipelago, Gili Air stands as a captivating tropical paradise that offers an idyllic escape for families in search of comfort and tranquility. With its pristine beaches, welcoming atmosphere, and diverse range of activities, Gili Air has become a sought-after destination for families seeking a memorable vacation experience.
Key Facts
Gili Air is a tropical paradise in the Indonesian archipelago, offering a family-friendly environment.
The island is known for its pristine beaches, calm and gentle waves, making it safe for children.
Gili Air offers a variety of activities including snorkeling, diving, biking, and cooking classes.
The island is motor-free, contributing to its peaceful atmosphere.
Gili Air provides opportunities for boat trips to neighboring islands like Gili Meno and Gili Trawangan.
The island offers a range of dining options, including local Indonesian delicacies and international cuisine.
Gili Meno, a neighboring island, is known for its turtle sanctuary.
Villa Tokay, located on Gili Air, provides tailored services for families, including the arrangement of childcare or babysitting services upon request.
Villa Tokay provides amenities for children including high chairs, baby cots, and children bikes.
Gili Air boasts a safe and family-friendly environment that sets the stage for an unforgettable getaway. The island's serene ambiance, combined with its warm and friendly locals, creates a sense of belonging that instantly puts families at ease. As you step onto the powdery white sand and gaze at the crystal-clear turquoise waters, you'll know you've arrived in a slice of paradise.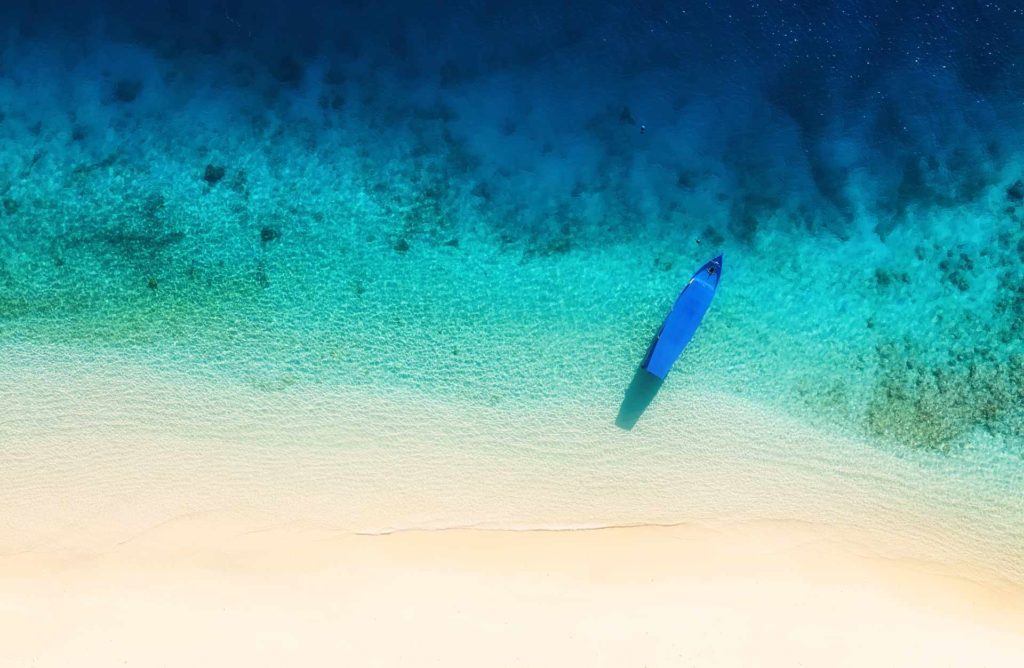 Discover Gili Air's stunning beaches, a paradise for family fun and relaxation. Unwind on secluded shores, build sandcastles, and soak up the beauty that surrounds you. With gentle waves and a safe environment, kids can splash and play while parents enjoy the tranquil atmosphere.
But there's more to Gili Air than just beaches. Dive into thrilling snorkeling and diving adventures, exploring vibrant coral reefs and fascinating marine life. Witness the underwater wonders and create unforgettable memories together.
On land, embark on a biking expedition, pedaling through breathtaking landscapes, lush greenery, and charming villages. Connect with the local culture and encounter friendly smiles along the way. It's an opportunity for meaningful experiences with your loved ones.
Indulge in unique cooking classes, learning the secrets of traditional Indonesian cuisine. Bond with your family as you create delicious local delicacies, immersing yourselves in the flavors of the region. These interactive culinary experiences will leave you with cherished kitchen memories.
Gili Air invites you to a world of enchantment, where stunning beaches, thrilling adventures, cultural exploration, and culinary delights combine to create the perfect family vacation.
Exploring Gili Air: A Family-Friendly Island
Gili Air, with its enchanting landscapes and serene atmosphere, offers a wealth of family-friendly experiences and attractions. Let's delve into what makes this island the perfect haven for families seeking comfort and tranquility.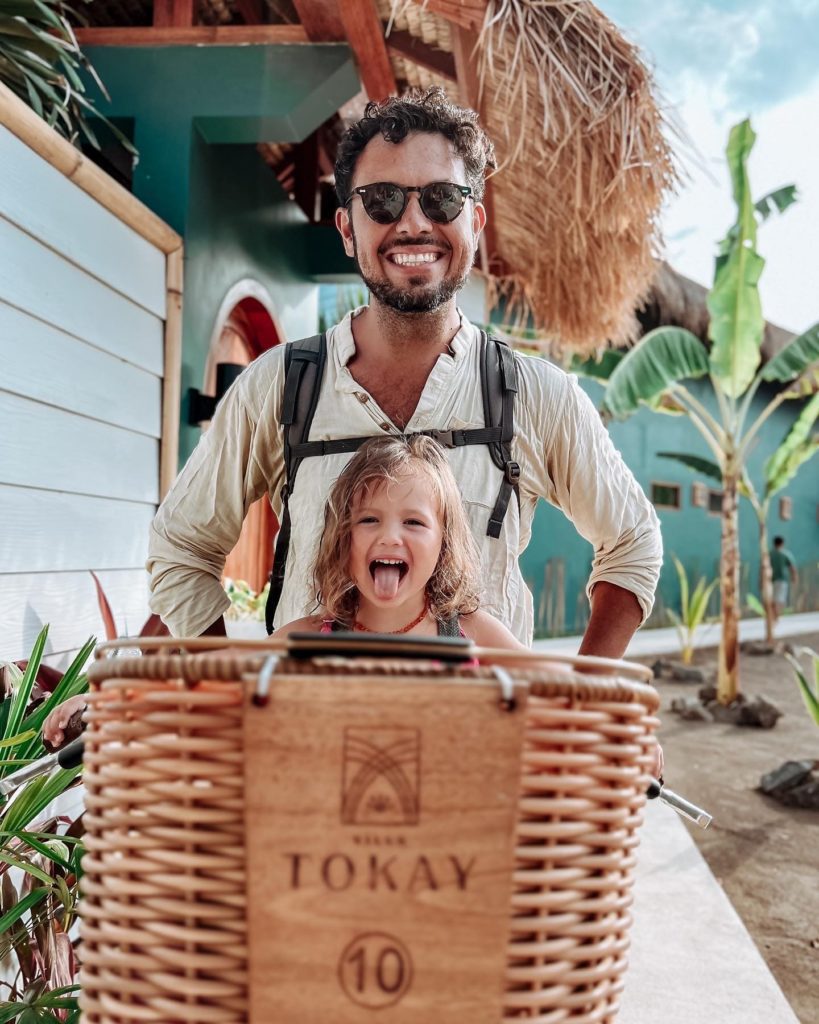 Safe and Welcoming Environment of The Gili Islands
First and foremost, Gili Air prides itself on providing a safe and welcoming environment for families. The absence of motorized vehicles on the island creates a peaceful atmosphere, allowing children to explore freely and parents to relax knowing their little ones can roam safely. You can stroll along the sandy paths, hand in hand with your loved ones, as you soak in the island's charm.
Breathtaking Beaches for an Unforgettable Family Vacation
The island's pristine beaches are a highlight for families. Gili Air's shores boast soft white sands and crystal-clear turquoise waters, inviting you to spend quality time together under the sun. Build sandcastles, take leisurely walks along the shoreline, or simply bask in the warmth of the tropical climate. The calm waters make it an ideal setting for children to splash and play, ensuring delightful moments for the entire family.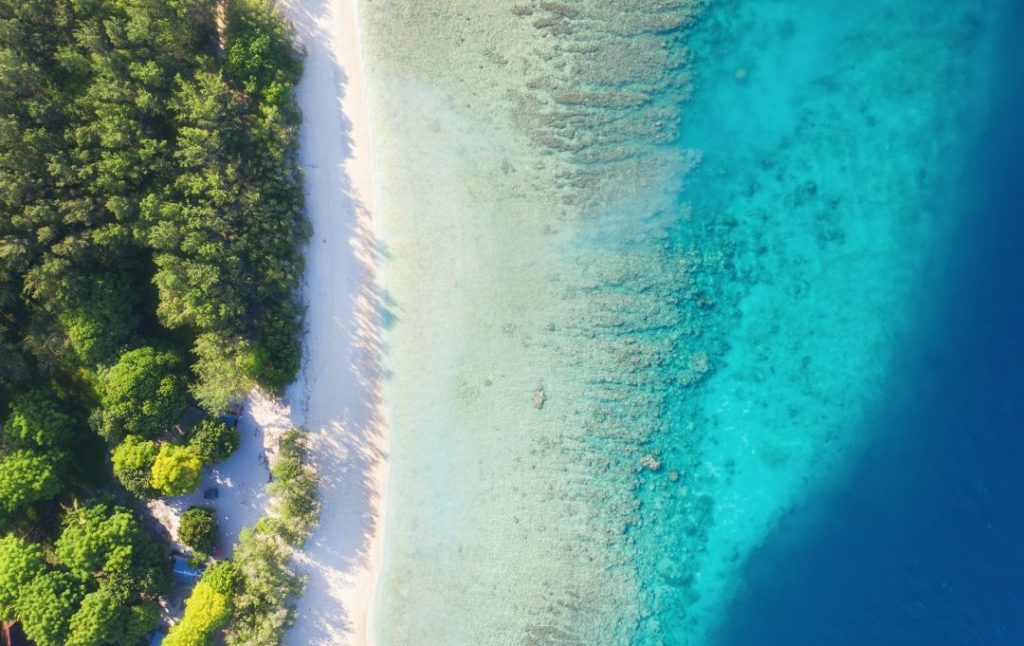 Exciting Water Activities for All Ages on Gili Air
For those seeking adventure, Gili Air offers a wealth of water activities suitable for all ages. Snorkeling is a must-do experience, as the island is surrounded by vibrant coral reefs teeming with colorful fish and other marine creatures. Strap on your snorkeling gear and dive into an underwater paradise, where you can introduce your children to the wonders of the ocean. If your family is more inclined towards diving, the island has reputable dive centers that cater to beginners and experienced divers alike.
Captivating Island Excursions for Families on Gili Air
Beyond the beaches and water activities, Gili Air presents engaging island excursions that will captivate the whole family. Rent bicycles and embark on a leisurely ride around the island, exploring its scenic landscapes and encountering the friendly locals along the way. You can also hop on a boat trip to neighboring islands like Gili Meno and Gili Trawangan, each offering unique attractions such as turtle sanctuaries and nature parks. These excursions provide opportunities for discovery and create unforgettable memories for the entire family.
Relaxation and Bonding: Unwind on Gili Air's Serene Oasis
It almost feel like Gili Air understands the importance of quality family time, and provides ample opportunities for relaxation and bonding. Whether you're lounging by the poolside of your chosen accommodation or indulging in a rejuvenating spa treatment, you'll find tranquility amidst the island's serene atmosphere. Take a break from the hustle and bustle of everyday life and embrace the simple pleasures of togetherness on Gili Air.
The Ultimate Family Haven: Gili Air's Perfect Blend of Relaxation and Adventure
As you explore Gili Air's family-friendly offerings, you'll discover a harmonious blend of relaxation, adventure, and connection. From the safe and welcoming environment to the pristine beaches, water activities, and engaging excursions, Gili Air presents the perfect haven for families seeking comfort and tranquility. The island beckons you to create lasting memories, strengthen bonds, and embark on an extraordinary journey together.
Gili Air: Your Ideal Destination for a Memorable Family Vacation
Gili Air, with its family-friendly ambiance, captivating beaches, and diverse range of activities, beckons families seeking comfort and tranquility. It's a place where cherished moments are created, bonds are strengthened, and unforgettable memories are made. Pack your bags, leave your worries behind, and embark on a remarkable journey to Gili Air, where the perfect family vacation awaits.
Family-Friendly Activities and Experiences
Gili Air offers a myriad of kid-friendly activities. From snorkeling in the shallow waters to biking around the safe and car-free island, Gili Air stands out as the best Gili Island for families.
Snorkeling and Diving Adventures: 
Immerse yourselves in the underwater wonders surrounding Gili Air. Snorkeling is an excellent activity for families, allowing you to explore the vibrant coral reefs and encounter colorful marine life. Dive into the crystal-clear waters and swim alongside tropical fish, sea turtles, and other fascinating creatures. Several tour operators on the island offer snorkeling and diving trips suitable for all skill levels, ensuring a safe and enjoyable experience for the whole family.
Biking Around the Island: 
Rent bicycles and embark on a family adventure, exploring the scenic landscapes of Gili Air. Pedal along the island's sandy paths, passing through lush coconut groves, charming villages, and breathtaking coastal vistas. Discover hidden gems, stop for a refreshing coconut water break, and interact with the friendly locals along the way. Biking around Gili Air is a fun and eco-friendly way to bond as a family while immersing yourselves in the island's natural beauty.
Boat Trips to Neighboring Islands: 
Take a boat trip to the neighboring islands of Gili Meno and Gili Trawangan, which offer additional family-friendly attractions. Gili Meno is known for its turtle sanctuary, where you and your children can learn about conservation efforts and even have the opportunity to release baby turtles into the sea. Gili Trawangan, the largest of the three Gili Islands, offers a livelier atmosphere with bustling markets, beachfront restaurants, and horse-drawn carriage rides. Exploring these islands adds an extra layer of adventure and discovery to your family's Gili Air experience.
Cooking Classes: 
Engage in a culinary journey as a family and participate in cooking classes offered on the island. Learn the art of preparing traditional Indonesian dishes under the guidance of experienced local chefs. From flavorful curries to mouthwatering satay, these interactive classes allow you to not only savor the flavors of Indonesia but also bond and create lasting memories together in the kitchen. The whole family can actively participate in preparing and cooking the dishes, making it a truly enriching and enjoyable experience.
These activities are just a glimpse of the abundant options available on Gili Air. You can also engage in beachside yoga sessions, enjoy sunset boat tours, or simply relax on the beach and build sandcastles with your children. Gili Air offers a perfect balance of adventure, relaxation, and cultural experiences for families to enjoy.
With its diverse range of family-friendly activities and experiences, Gili Air ensures that every member of your family can find something that resonates with their interests and creates memorable moments. The island's enchanting beauty and welcoming atmosphere set the stage for an extraordinary family vacation.
Conclusion
As you reach the end of this journey through the family-friendly paradise of Gili Air, it becomes clear why it stands out as the perfect haven for families seeking comfort and tranquility. With its safe and welcoming environment, pristine beaches, and an array of activities tailored to families, Gili Air offers an exceptional vacation experience that will create lasting memories.
Whether you choose to explore the underwater wonders through snorkeling and diving adventures, embark on leisurely bike rides around the island, or engage in interactive cooking classes as a family, Gili Air provides a diverse range of experiences to suit every interest. The island's dedication to creating a family-friendly atmosphere ensures that parents can relax and children can play freely in the gentle waves of the turquoise sea.
Accommodations on Gili Air cater to the needs of families, whether you opt for private villas offering luxurious comfort, family-friendly resorts with dedicated amenities, or cozy bungalows providing an intimate setting. The island's dining options embrace a variety of cuisines, ensuring that even the pickiest eaters will find something to enjoy.
Furthermore, Villa Tokay, nestled in the heart of Gili Air, understands the desires and requirements of families. With its commitment to providing comfort and tailored services, Villa Tokay can arrange childcare or babysitting services upon request, allowing parents to relax and rejuvenate while their children are in capable hands.
Gili Air beckons families to immerse themselves in its breathtaking beauty, to discover the wonders of its underwater world, and to forge stronger bonds through shared adventures. It is a destination that promises relaxation, adventure, and cultural exploration for every member of the family.
So, pack your bags, gather your loved ones, and embark on a remarkable journey to Gili Air, where comfort, tranquility, and unforgettable family experiences await. Create memories that will be cherished for a lifetime, and let the enchantment of this tropical paradise weave its magic on your family's vacation. Gili Air welcomes you with open arms to a world of family adventures and cherished moments in the embrace of pure paradise.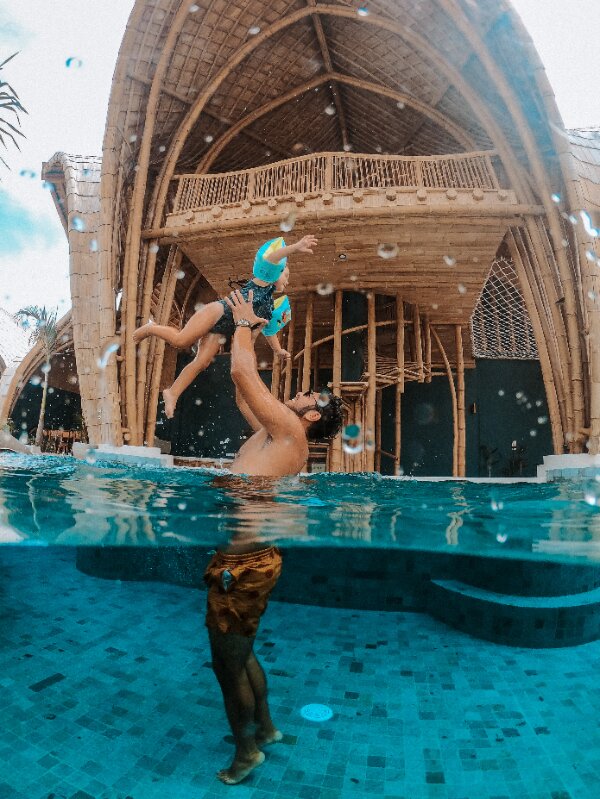 From our pristine beaches to our family-friendly activities, it's clear to see why Gili Air is considered the best Gili Island for families and kids. We invite you to come and create unforgettable memories with us.
Frequently Asked Questions (FAQs) :
Is Gili Air safe for children to swim and play in the water?
Yes, Gili Air is generally considered safe for children to swim and play in the water. The island's beaches have calm and gentle waves, making them suitable for children to splash around and have fun. However, it's always important to exercise caution and supervise children while they are in the water, especially if they are not strong swimmers. It's also advisable to check with locals or your accommodation about any specific beach conditions or areas to avoid.
What dining options are suitable for families on the island?
Gili Air boasts a range of dining options suitable for families. You'll find beachfront cafes and restaurants serving international cuisine, including kid-friendly dishes. Many establishments offer a relaxed and casual atmosphere, making it comfortable for families with children. Don't miss the chance to try local Indonesian delicacies, such as Nasi Goreng (fried rice) or Satay (grilled skewers), which can be enjoyed by both kids and adults.
Are there any recommended family-friendly attractions near Gili Air?
While Gili Air itself offers a range of family-friendly attractions and activities, you may also consider visiting neighboring islands for additional experiences. Gili Meno, known for its turtle sanctuary, provides an educational and memorable encounter with these fascinating creatures. Gili Trawangan offers a livelier atmosphere with markets, beachside swings, and horse-drawn carriage rides. These nearby islands provide opportunities to expand your family's adventures and create unforgettable memories.
What are the amenities for children at Villa Tokay?
Villa Tokay understands the needs of families traveling with children and provides a range of amenities to ensure a comfortable and enjoyable stay. Children can make use of high chairs during meals and baby cots for a restful sleep. To explore the island together, Villa Tokay offers children bikes and bike seats, allowing families to embark on bike rides and create cherished memories. The friendly and attentive staff at Villa Tokay are always available to assist with any additional requests, making your family's stay a memorable one.
Can Villa Tokay arrange childcare or babysitting services on the island?
Absolutely! Villa Tokay understands the importance of providing a seamless and enjoyable experience for families. Upon request, Villa Tokay can arrange reliable and professional childcare or babysitting services, allowing parents to have some well-deserved alone time or explore the island at their own pace. The dedicated staff at Villa Tokay will ensure that your children are well taken care of, giving you peace of mind during your stay. Simply inform the staff of your needs, and they will make the necessary arrangements to accommodate your family's requirements.