Gili Air: A Serene Escape in the Heart of the Tropics
Nestled in the heart of the Indonesian archipelago, Gili Air is an enchanting tropical island that offers a serene escape from the bustling tourist hubs. Often overshadowed by its more famous neighbor, Bali, Gili Air has managed to maintain its authentic charm and unspoiled beauty, making it an ideal destination for travelers seeking a more intimate and laid-back experience. We will explore the unique qualities of Gili Air that set it apart from other popular destinations and why it should be on your travel bucket list.
As one of the three Gili Islands located just off the northwest coast of Lombok, Gili Air boasts a tranquil atmosphere that instantly captivates visitors. The island's pristine beaches, crystal-clear waters, and vibrant coral reefs teeming with marine life provide a breathtaking backdrop for a truly unforgettable getaway. With its small size and absence of motorized vehicles, the island encourages a slower pace of life, allowing you to fully immerse yourself in the natural beauty and local culture.
Gili Air's charm lies in its perfect blend of tranquility and vibrant energy. While it offers a more relaxed vibe than the neighboring Gili Trawangan, known for its lively nightlife, it still provides ample opportunities for entertainment and socializing in its cozy beachfront bars and restaurants. The welcoming nature of the locals adds to the island's warm atmosphere, ensuring that every visitor feels at home.
In addition to its serene ambiance, Gili Air also offers a variety of activities and attractions to suit a wide range of interests, from snorkeling and diving to exploring the island's lush interior on foot or by bicycle. Yoga enthusiasts will find a haven in the island's numerous wellness retreats, while food lovers can indulge in the diverse culinary scene, which showcases both local and international flavors.
One of the main reasons why Gili Air is an attractive alternative to Bali is its more authentic and less commercialized atmosphere. The island has managed to retain its traditional charm, offering visitors a genuine glimpse into the customs and culture of the region. Gili Air's commitment to sustainable tourism practices and eco-friendly initiatives further enhances its appeal, making it a responsible choice for environmentally conscious travelers.
Whether you are a seasoned traveler or a first-time visitor, Gili Air promises to provide an unforgettable experience that will leave you longing for more.
Gili Air can be easily reached from Bali by daily fast boats (2 hours) or slow boats from Lombok (15 minutes) departing hourly. Our staff will then pick you up at the Gili Air harbour.
Villa Tokay can provide support to organize your transfer, or even arrange private transportation from any place in Bali or Lombok.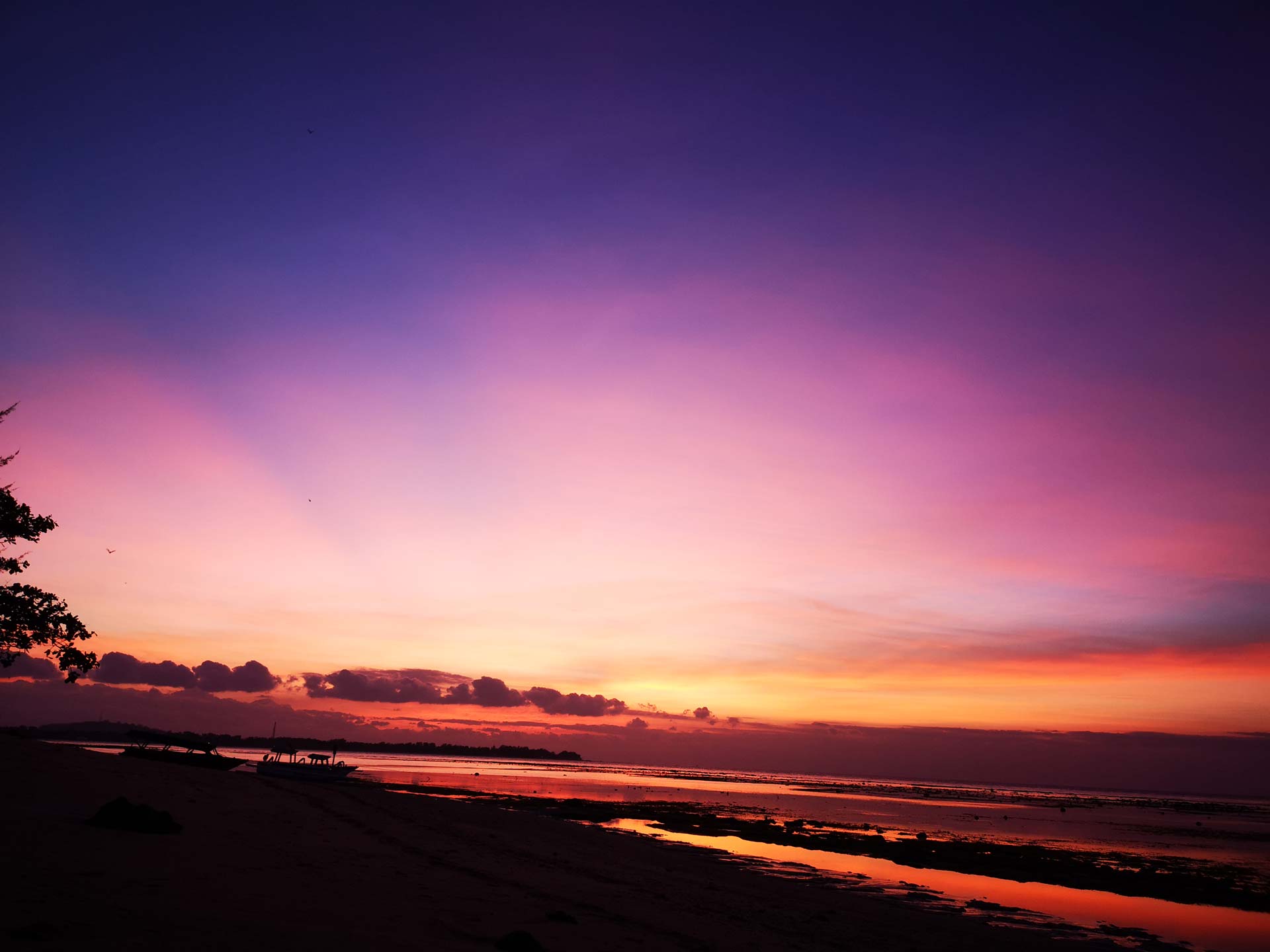 Gili Air is located between the islands of Bali and Lombok. For decades, tourists have only known Lombok as Bali's sister island. While there are many reasons that make Bali so worth visiting, there are irresistible things that may make Lombok more interesting than Bali: 
It is less touristic and crowded, and the landscape has been preserved. It also features the second highest volcano of Indonesia, Mount Rinjani.
Please ask our staff to organize a day trip to Lombok, it is really worth it!