If you're looking for a tropical paradise to escape the hustle and bustle of everyday life, look no further than Gili Air. This tiny island off the coast of Lombok, Indonesia, is a true gem, with pristine beaches, crystal-clear waters, and a laid-back vibe that will help you unwind and recharge.
But what can you do on this little slice of heaven? Here are some of the top things to do in Gili Air:
1. Snorkeling and Diving
Gili Air is surrounded by stunning coral reefs, making it an ideal destination for snorkeling and diving. The waters are teeming with marine life, including colorful fish, sea turtles, and even sharks. You can rent snorkeling gear from various shops on the island or book a guided tour to explore the best spots. If you're a certified diver, there are several dive centers on the island that offer courses and guided dives for all levels of experience.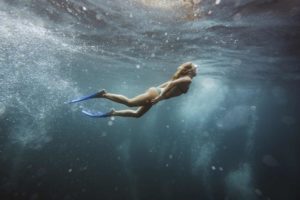 2. Cycling
Gili Air has several picturesque beaches, each with its own unique character. Spend a day exploring the different beaches on foot or by bike. Use your complimentory bike from Villa Tokay and cycle around to see the local villages, scenic views, and beautiful beaches.
3. Yoga and Wellness
Gili Air is a perfect destination to relax and unwind. Many hotels and resorts on the island offer yoga classes, spa treatments, and other wellness activities that are perfect for a relaxing getaway. You can practice yoga on the beach, enjoy a massage or spa treatment, or simply relax in a hammock and enjoy the tranquility of the island.
4. Island Hopping
Gili Air is part of a group of three islands, including Gili Trawangan and Gili Meno. You can take a boat trip to explore the other islands and their unique attractions. Gili Trawangan is known for its vibrant nightlife, while Gili Meno is a quieter, more secluded island with a beautiful bird sanctuary.
5. Sea Kayaking and Stand-Up Paddleboarding
Rent a sea kayak and explore the beautiful coastline of Gili Air. You can paddle around the island or venture out to neighboring islands. Alternatively, try stand-up paddleboarding (SUP), a fun and relaxing way to explore the clear waters around Gili Air. You can rent a board and paddle at your own pace or join a guided tour.
6. Horse Riding
Take a horse ride along the beach and through the local villages to get a different perspective of Gili Air. It's a unique and peaceful way to explore the island.
7. Cooking Classes and Cultural Tours
Learn to cook traditional Indonesian dishes in a cooking class with a local chef. You can learn about local ingredients and techniques while enjoying a delicious meal. Alternatively, take a guided tour of the local villages and learn about the unique culture and way of life of the Sasak people, the indigenous inhabitants of Lombok.
8. Nightlife
While Gili Air is known for its laid-back vibe, there are still plenty of options for nightlife. There are several bars and restaurants that offer live music and entertainment in the evenings.
9. Island Cleanup
Join a beach cleanup initiative and help keep the island's beaches clean and beautiful for everyone to enjoy. It's a great way to give back to the community and meet other like-minded travelers.